SUNDAY SCHOOL MINISTRY IN GKI PENGAMPON
INFORMATION - 18 September 2022
CIREBON, TKK PLUS - It's Good to see you here with me, yey... Sunday School...
Last September 18th, teachers of TKK Plus Penabur Cirebon come and join at Sunday School GKI Pengampon.
We have fun together with the kids from GKI Pengampon.
We sing & praise the Lord, and do other fun activities.
The students were so happy when the teacher tells about Ephraim and Manasseh with puppets. They can sit nicely and listen to the story. Good job, kiddos...
Then from the Bible Story, we know about the great gift for us because GOD loves us...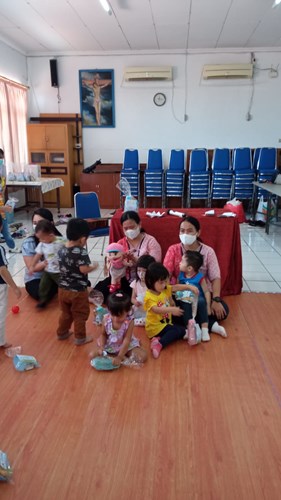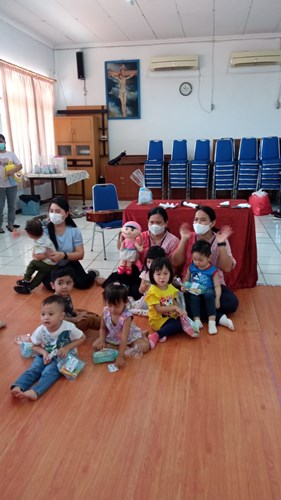 Thank you, kids, we already having fun and grow up together in Jesus.
GOD bless you.
For more documentation, please visit:
https://www.instagram.com/tkkpluspenabur/
https://www.instagram.com/tkkpluspenaburcirebon_gallery/
https://www.tiktok.com/@tkkpluspenaburcrb
Informasi Terkini seputar sekolah kristen BPK PENABUR
Daftar Indeks Berita Terbaru dari BPK Penabur