PP-PG TALENT DAY 2022 TKK PLUS PENABUR CIREBON
INFORMATION - 10 June 2022
PP-PG TALENT DAY 2022 TKK PLUS PENABUR CIREBON
CIREBON, TKK PLUS- Hello friends, on June 10 yesterday, PP and PG students finished their Talent day.
The activity begins with End of Year devotion, the teacher teaches about brave. Because they will go to the next class, PP will move up to PG class, and PG will move up to K1 class, so they must be brave.
Then it was continued with the Talent Day event, where they show their talents. PP students were so happy to show their talents. Some sing a song, sing and tell ABC, and some show their talent for riding a small motorbike, they are so adorable.
For PG students, there are those who cook, play the piano, dancin, sing, draw, color, and count the numbers. Wow, PG students are so talented.
Good job PP, good job PG.
Thank you for showing your talent and giving an incredible performance.
And thank you to the parents who supported this event.
See you in the next event.
James 1:17
"Every good and perfect gift is from above, coming down from the Father of the heavenly lights…"
For documentation, please visit:
https://www.instagram.com/tkkpluspenabur/
https://www.instagram.com/tkkpluspenaburcirebon_gallery/
https://www.tiktok.com/@tkkpluspenaburcrb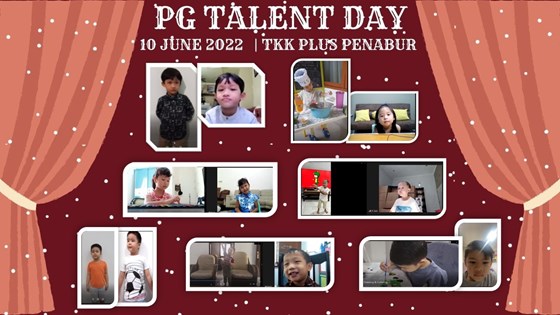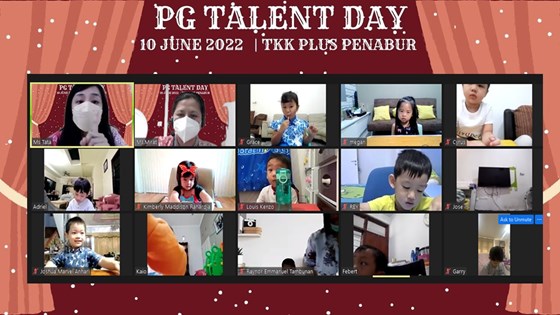 Informasi Terkini seputar sekolah kristen BPK PENABUR
Daftar Indeks Berita Terbaru dari BPK Penabur