PG - PRESENTATION DAY 2022 TKK PLUS PENABUR CIREBON
INFORMATION - 03 June 2022
CIREBON, TKK PLUS- Hi friends, yesterday, May 31, 2022, PG students finished their presentations. This year's presentation is themed I Have A Dream.
The presentation started with singing from PG students, they were very cute because some students wore costumes according to their dreams. They also demonstrate the gestures they have learned. Good job PG students.
After that, they presented what they had prepared before, and they told their dreams about what they wanted to be when they grew up. They all have very good dreams, and their dreams are very precious.
From this presentation, they dared to dream and try to make it happen.
Excellent performance, PG students.
Thank you for your hard work!
And thank you to parents who have supported this event.
See you at the next activity, God bless you all!
Big dreams can be like magic. Kids can find ways to make them happen.
The future belongs to those who believe in the beauty of their dreams." – Eleanor Roosevelt
For documentation, please visit:
https://www.instagram.com/tkkpluspenabur/
https://www.instagram.com/tkkpluspenaburcirebon_gallery/
https://www.tiktok.com/@tkkpluspenaburcrb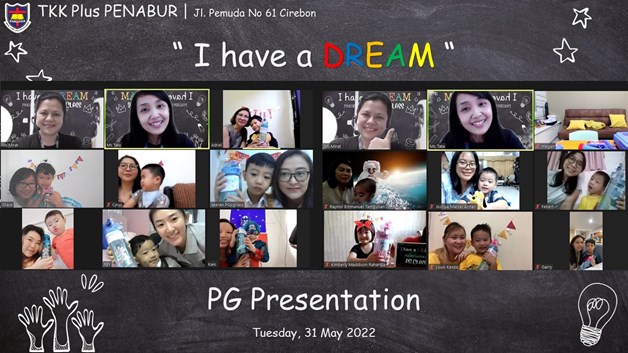 Informasi Terkini seputar sekolah kristen BPK PENABUR
Daftar Indeks Berita Terbaru dari BPK Penabur