K1 CLASS PRESENTATION "SPACE"- TKK PLUS PENABUR CIREBON 2023
INFORMATION - 30 May 2023
CIREBON, TKK PLUS- Hello friends… On last 30th of May 2023, PP Class had a class presentation and the theme of the presentation is Space. All the students wear planets costumes, although simple but very memorable. To open the presentation the students sang "Jesus is My Superhero", after that, they did the gestures of Hot-Cold, Far-Near, Front-Back, etc.
The students started the presentation by introducing the names of the planets, but the students didn't say the name what is the planet, they gave a clue and then asked the parents to guess what planet they were. After all the students introduced the names of the planets, they sang a song about the names of the planets and a song titled "You Are My Sunshine". After singing we did a roll play called "Never Give Up". The last song as our closing is "Do not give up".
After the presentation ended, the students sell food to their parents. The food that we sold was corn milk cheese and iced jelly. The students were the sellers and the parents were the buyers. The parents were given shopping coupons and then will be exchanged for the food we sell.
The presentation activity was run well and all parents and students were happy.
Great job kiddos. We are so proud of you…
And thank you to all parents who continuously support our event.
See you at the next presentation. God bless you.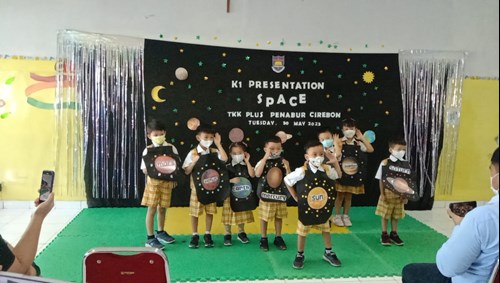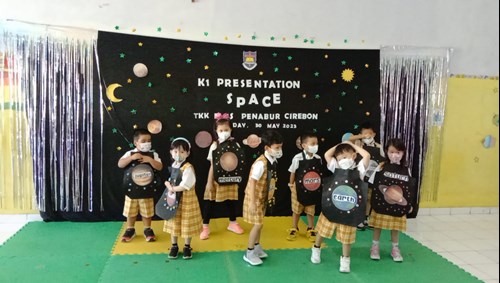 For more documentation, please visit the following:
https://www.instagram.com/tkkpluspenabur/
https://www.instagram.com/tkkpluspenaburcirebon_gallery/
https://www.tiktok.com/@tkkpluspenaburcrb
Informasi Terkini seputar sekolah kristen BPK PENABUR
Daftar Indeks Berita Terbaru dari BPK Penabur