K1 PRESENTATION DAY 2022 TKK PLUS PENABUR CIREBON
INFORMATION - 03 June 2022
CIREBON, TKK PLUS- Hi friends, on May 30, 2022, K1 students finished their presentation and talent day very well. The theme of this year's presentation is Rainbow.
The presentation opened with the appearance of K1 children singing Rainbow. After that, students watched videos showing their talents, including cooking, dancing, painting, fashion shows, and playing soccer. Wow, K1 students are very talented. Good job K1 students!
After that, they began to present the science experiments they had prepared. Their performance consisted of 4 experiments, namely candy rainbow, walking rainbow, rainbow in the glass, and snake bubble rainbow. Wow… that's so wonderful... K1 students made their presentation full of rainbows.
And from this presentation, they learn to dare to be confident and learn to keep trying.
Great job K1 students.
Thank you for a wonderful performance.
Thank you to the parents who supported this event.
See you in the next presentation.
If you want to be a rainbow, all you have to do is just believe
-Anthony T. Hincks
For documentation, please visit:
https://www.instagram.com/tkkpluspenabur/
https://www.instagram.com/tkkpluspenaburcirebon_gallery/
https://www.tiktok.com/@tkkpluspenaburcrb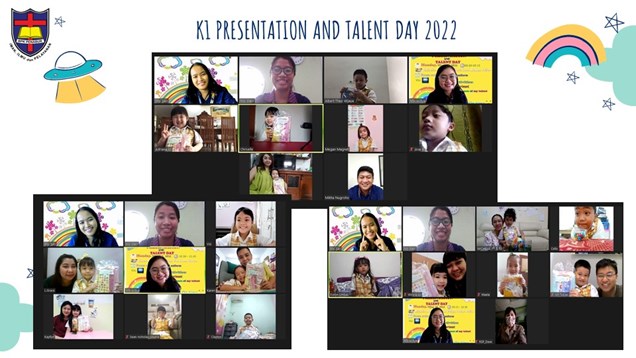 Informasi Terkini seputar sekolah kristen BPK PENABUR
Daftar Indeks Berita Terbaru dari BPK Penabur