CHRISTMAS CELEBRATION 2021
INFORMATION - 13 December 2021
CHRISTMAS CELEBRATION 2021 TKK PLUS PENABUR CIREBON
CIREBON, TKK PLUS – Ho... Ho.. Ho..  On December 10, TKK Plus students celebrated Christmas. This year's Christmas theme is "Sukacita Lahir"'.
Just like the Christmas theme, the students were also very happy to commemorate the birthday of Jesus in the world. God's word was brought by Pdt. Hendra, he taught the students to not give up and support each other like the shepherds and the wise men.
In addition, there were many performances from TKK Plus Penabur Cirebon students. They were dancing, singing, and reading a Christmas story. All of these are gifts for Jesus who was born into the world for all of us. Great performance kiddos!
Thank you to parents and students who have supported this event.
TKK Plus PENABUR Cirebon wishes you a Merry Christmas 2021 and Happy New Year 2022 God bless you. Ho... Ho... Ho...
For the documentation, please visit:
https://www.instagram.com/tkkpluspenabur/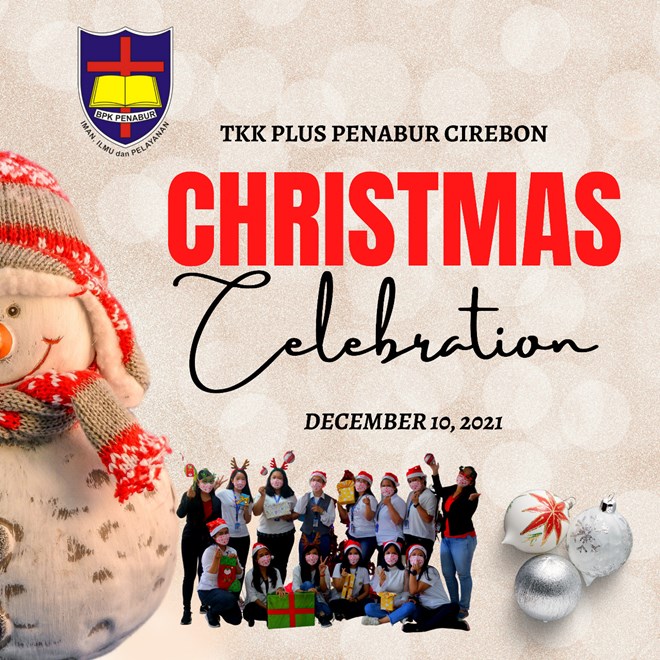 Informasi Terkini seputar sekolah kristen BPK PENABUR
Daftar Indeks Berita Terbaru dari BPK Penabur