PODCAST OF PLUSSIAN (P.O.P) #2: BE MEANINGFUL FOR OTHERS "CHRISTMAS EDITION" WITH JOSHUA JOGIA
EVENT - 20 December 2021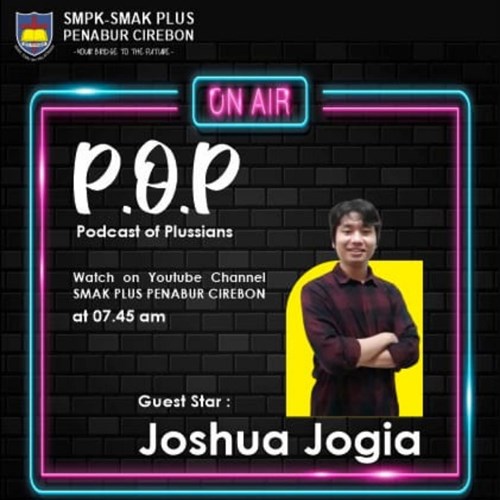 CIREBON, SMAK PLUS PENABUR – On Friday, December 10, 2021, SMPK SMAK Plus has held the second edition of P.O.P. Invited as a guest, Joshua N Jogia, alumnus of SMAK Plus PENABUR Cirebon.

Joshua during his school in Plussian was active in student council activities and was a member of the school's band, Plussian61 Band, as a keyboardist. He is currently completing his education at the Faculty of Engineering, Department of Architecture, Parahyangan University.

In his sharing he is active in church ministry as a pianist. He gives tips to all school members to hone their skills so that they are useful in service.

Thank you for participating last P.O.P. For those who want to watch, you can still play the P.O.P on the school's Youtube Channel.

Happy preparing for Christmas. Let's try to be more meaningful to others.
Informasi Terkini seputar sekolah kristen BPK PENABUR
Daftar Indeks Berita Terbaru dari BPK Penabur