P.O.P (PODCAST OF PLUSSIAN) #3 | CHASING YOUR DREAMS TO MAKE THEM COME TRUE
EVENT - 14 September 2022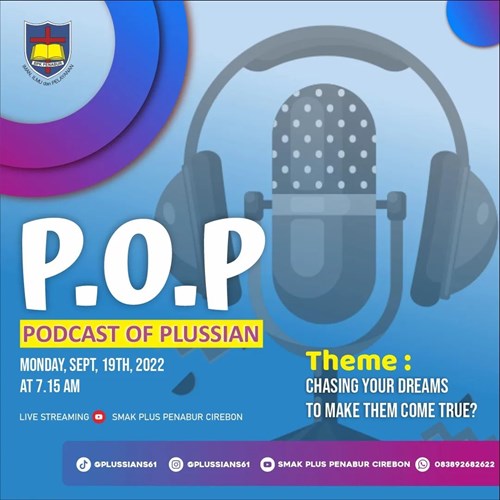 Hi… Hi... Hi...What's up?!
It's been a while we haven't seen you, Podcast of Plussians! For this time, we bring something fresh and new to all of you!
Anyway…What's your dream for future? Do you think you can achieve your dreams?
Let's find out the answers with our special guest, which hopefully, from the sharing can inspire all of you.
This is live on Monday, September 19th, 2022 in our lovely Podcast!
Don't miss it and see you there!
😎😎
.
.
#smakpluspenaburcirebon
#smpkpluspenaburcirebon
#bpkpenaburcirebon
#bpkpenabur
#podcastofplussian
Informasi Terkini seputar sekolah kristen BPK PENABUR
Daftar Indeks Berita Terbaru dari BPK Penabur