CONGRATULATIONS THE STUDENTS OF SMPK-SMAK PLUS PENABUR ON WINNING THE COMPETITION OF IMAGO MATHEMATIC COMPETITION 2022
ACHIEVEMENT - 21 April 2022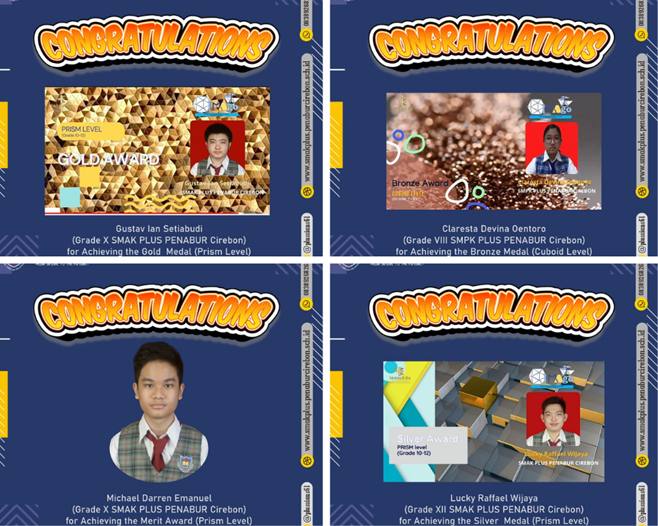 CIREBON, SMPK-SMAK PLUS PENABUR - Six participants from SMPK-SMAK Plus PENABUR Cirebon who became school representatives in IMAGO Mathematic Competition 2022,  on Saturday, March 26th 2022. Some of them managed to bring the champion trophy, they are Claresta Devina (G8) who won Bronze Medal , Michael Darren Emanuel (G10) won Merit Award, Lucky Rafael Wijaya (G12) won Silver Medal and Gustav Ian Setiabudi who won Gold Medal. What a proud achievement !
"Preparations were carried out for 2 weeks" said Ms. Lintang, Secondary School English teacher and the mentor of the students.
Congratulations to all students. Hopefully your Mathematic skills will be an inspiration to others and strengthen your steps to achieve a bright future.
Informasi Terkini seputar sekolah kristen BPK PENABUR
Daftar Indeks Berita Terbaru dari BPK Penabur