WE'RE READY FOR ONSITE TESTS !
EVENT - 22 August 2022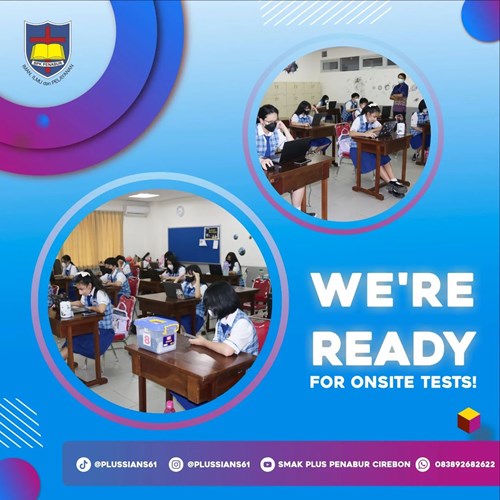 Cirebon,22th August 2022 SMPK-SMAK Plus PENABUR - Stay calm and good luck for your test!
Trust yourself, you know more than what you think you do!
And we're ready for having onsite Daily Test, Middle Test and even Final Test later on!
Here the students are using the device of laptop and the online application, they were serious to do the test in order to get a good result.
Keep your spirit up to reach your dream!
And Happy Monday, Plussians!
.
.
.
#smpkpluspenaburcirebon
#bpkpenabur
#bpkpenaburcirebon
#fyp
#activityschool
Informasi Terkini seputar sekolah kristen BPK PENABUR
Daftar Indeks Berita Terbaru dari BPK Penabur