PEC 2023 ANNOUNCEMENT (PRIMARY LEVEL)
EVENT - 29 August 2023
Dear Primary Participants of PEC 2023...
First of all, we would like to congratulate to all of you for showing your best during the competition...
Here is the announcement of the Top 10 who will proceed to the Final Round of PEC 2023!
Congratulations for the Top 10 Finalist and prepare yourself in the Final Round held on Friday, September 1st, 2023.
All judges' decisions and results inside the result slip and ballots are considered final.
See you in the Final Round, PEC Champs!!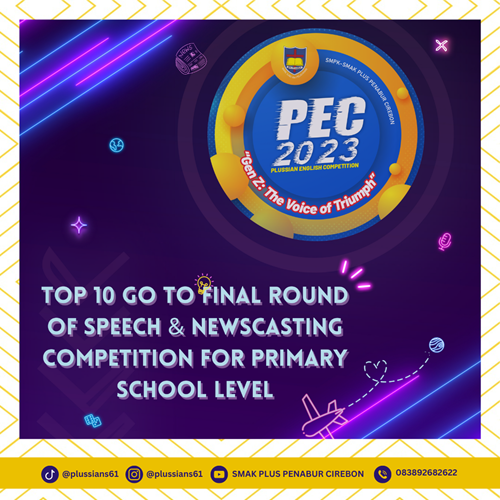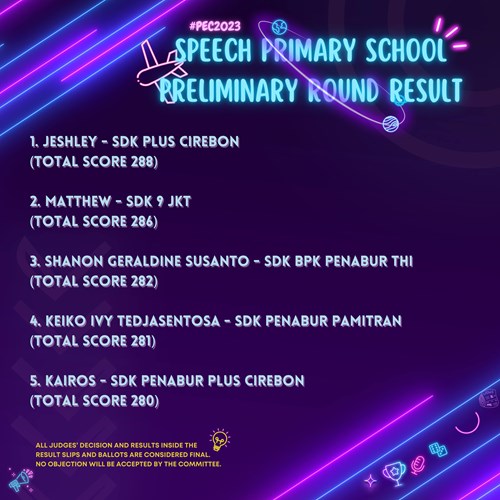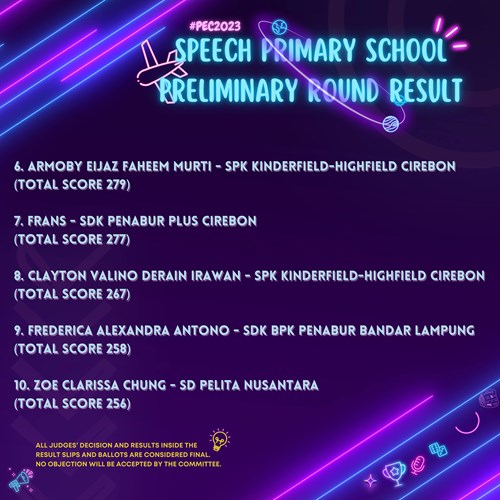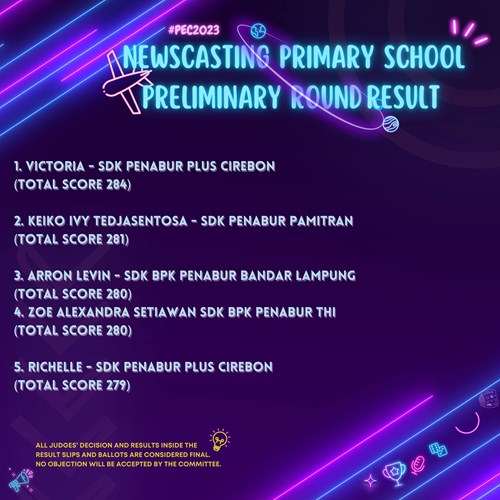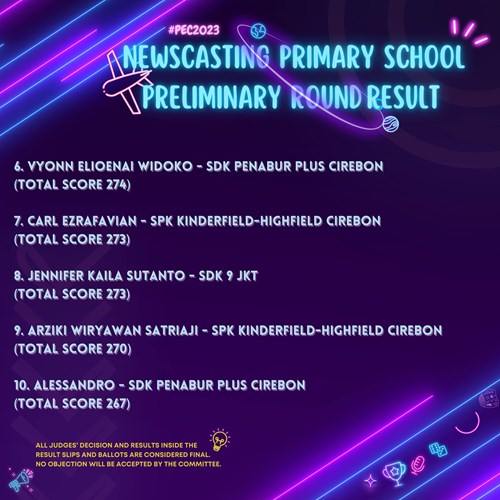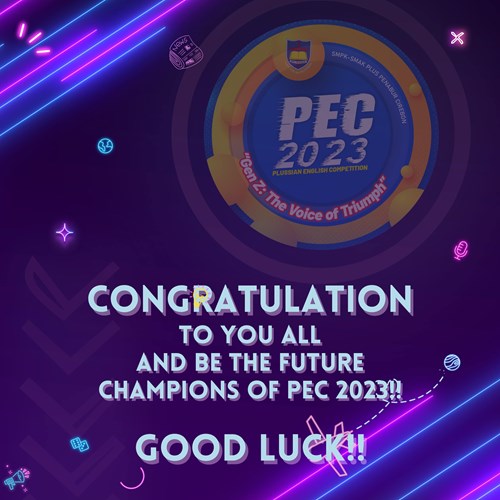 Informasi Terkini seputar sekolah kristen BPK PENABUR
Daftar Indeks Berita Terbaru dari BPK Penabur