Plussians August 17th, 2023 Flag Ceremony
PUBLIC - 18 August 2023
A flag ceremony was held on August 17th, 2023 from 07.30 to 08.15 to commemorate Indonesia's Independence Day with 'Moving Forward for Indonesia' as the theme. From elementary to the high school unit of sekolah Plus BPK Penabur followed the flag ceremony together in the field.
This year, SMAK Plus BPK Penabur Cirebon was in charge to lead the ceremony. Everyone solemnly followed all of the procedures of the ceremony, including our lovely 1st grade who just experienced their first Independence Day Flag Ceremony.
Mr. Ubrodiyanto, the high school headmaster and the master of this year ceremony, messages all the participants about the importance of every responsibility that we hold to give our best as students and also as teachers.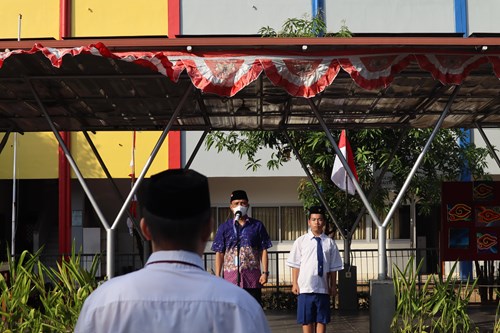 The Paskibra from SMAK Plus BPK Penabur Cirebon did their work very well and it amazes our elementary school students as they watch them walk in line to raise the flag.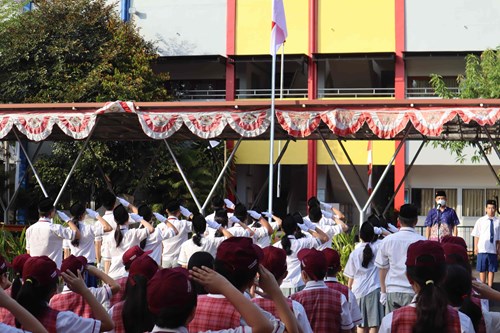 Our event did not end at the flag ceremony only, as our SMAK Plus students were ready to give a band and perkusi performances that accompanied our students with various songs like Bendera by Coklat and Rayuan Pulau Kelapa.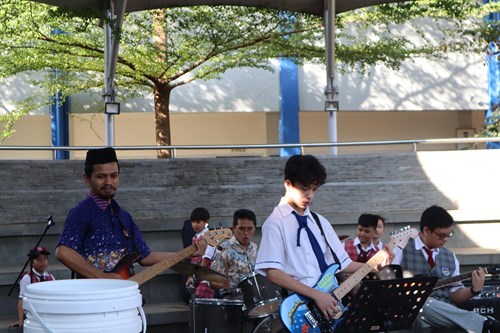 By holding an annual flag ceremony to commemorate our Independence Day, we hope this can teach our students to be disciplined in many aspects and learn to respect each other.