Moving Forward For Indonesia!: Indonesia's Independence Day 2023
PUBLIC - 18 August 2023
On August 16th, 2023, all SDK Plus Penabur Cirebon students, teachers, and staff are celebrating Indonesia's Independence Day. Starting from 07.15 until 11.00, the event is packed with various activities such as morning exercise, green walking together around the school, enjoying healthy snacks, and class competitions, then closed with a winner announcement and a prayer.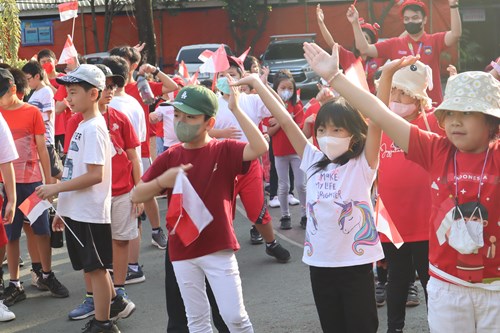 Everyone was so eager and excited to follow all of the activities. Along with their homeroom teachers, each class enjoyed their morning walk together. They did not forget to take pictures with their teachers at the checkpoint where they stopped to get their door prize lucky number.
After a long and joyful walk, students got to choose a snack between fried noodles and a bowl of mung bean porridge. Everyone also got to take a glass of milk and eat all together in the hall.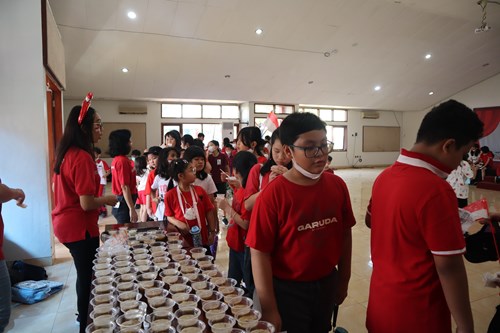 Now that their tummy is filled up with happiness, everyone had their energy back and is ready to start the competition! Students took turns with their classmates to represent their class and compete with the other classes in balap karung, estafet karet, pensil dalam botol, and makan kerupuk.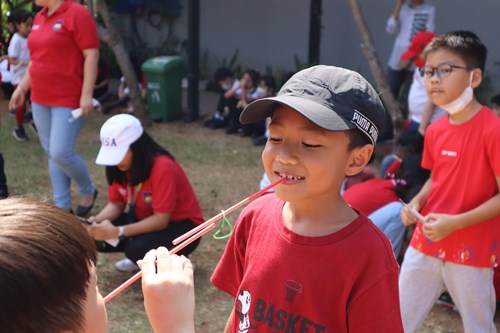 With all these activities, we hope that every student can remember our hero's hard work to the independence they have served us until this day and reminisce Indonesia's most important day. Merdeka!