VALENTINE'S DAY 2022
ACTIVITY - 15 February 2022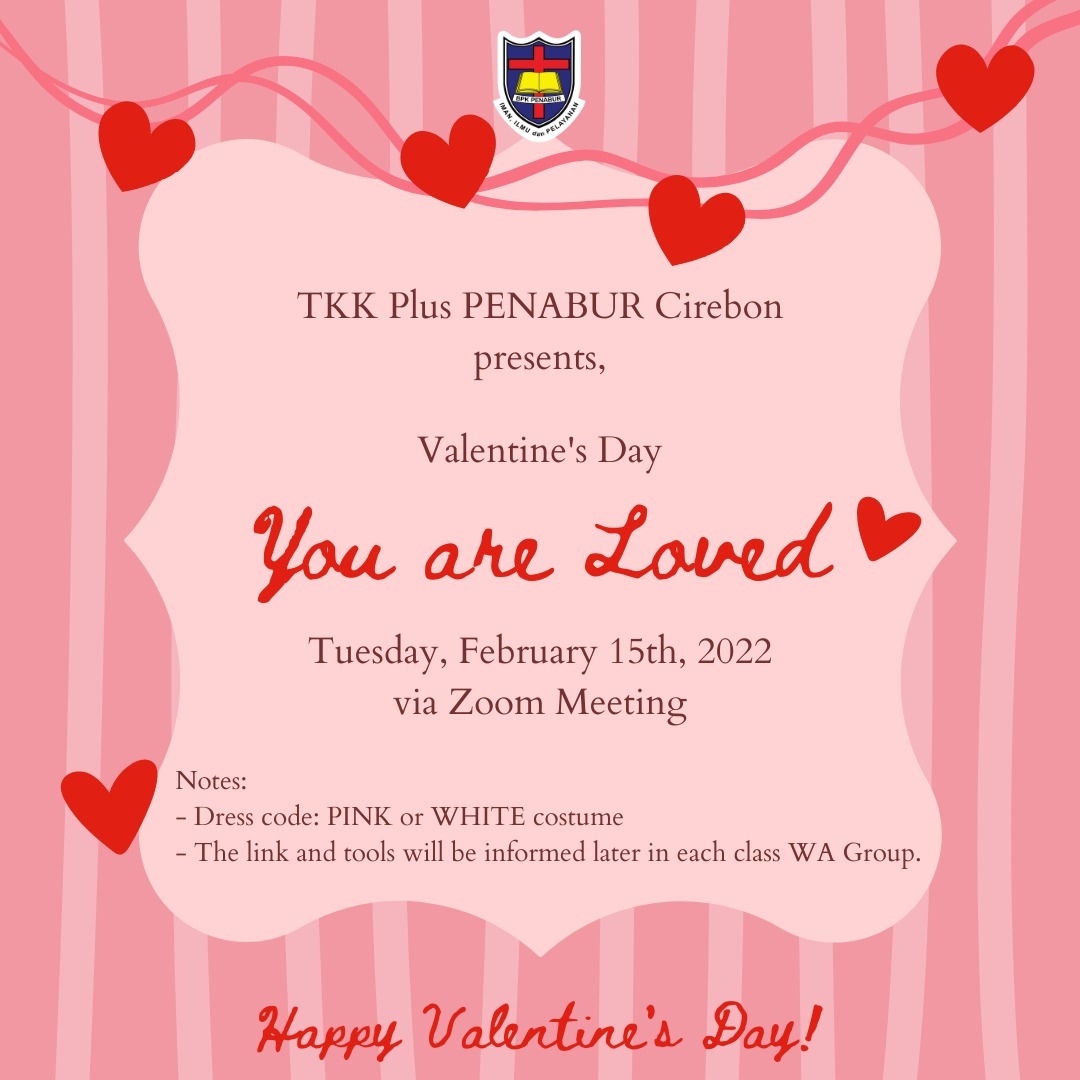 VALENTINE'S DAY 2022 TKK PLUS PENABUR CIREBON
CIREBON, TKK PLUS- Hello friends, on last 15th February, the students of TKK Plus Penabur Cirebon have celebrated Valentine's Day, with the theme "You Are Loved". They sing, dance, and listen to stories about how to love themselves and others.
PG students make bento together with their parents, while K1 students print heart-shaped bread and decorate it with sprinkles and K2 students make sandwiches.
After they make it, they can share it with their parents,  brother, or sister. They were all very happy and enjoy this event.
Through this activity, TKK Plus Penabur students feel loved, and they can also learn to love others.
Thank you to parents who have supported this event.
Kids, one thing you have to keep in your mind is that YOU ARE LOVED no matter who you are, what you do.. Unconditional LOVE, compassion is the best gift we can provide for our beloved one!
Happy Valentine's Day all, God bless you.
For documentation, please visit:
https://instagram.com/tkkpluspenabur?utm_medium=copy_link