P2'S MOMENT
Agenda - 21 October 2020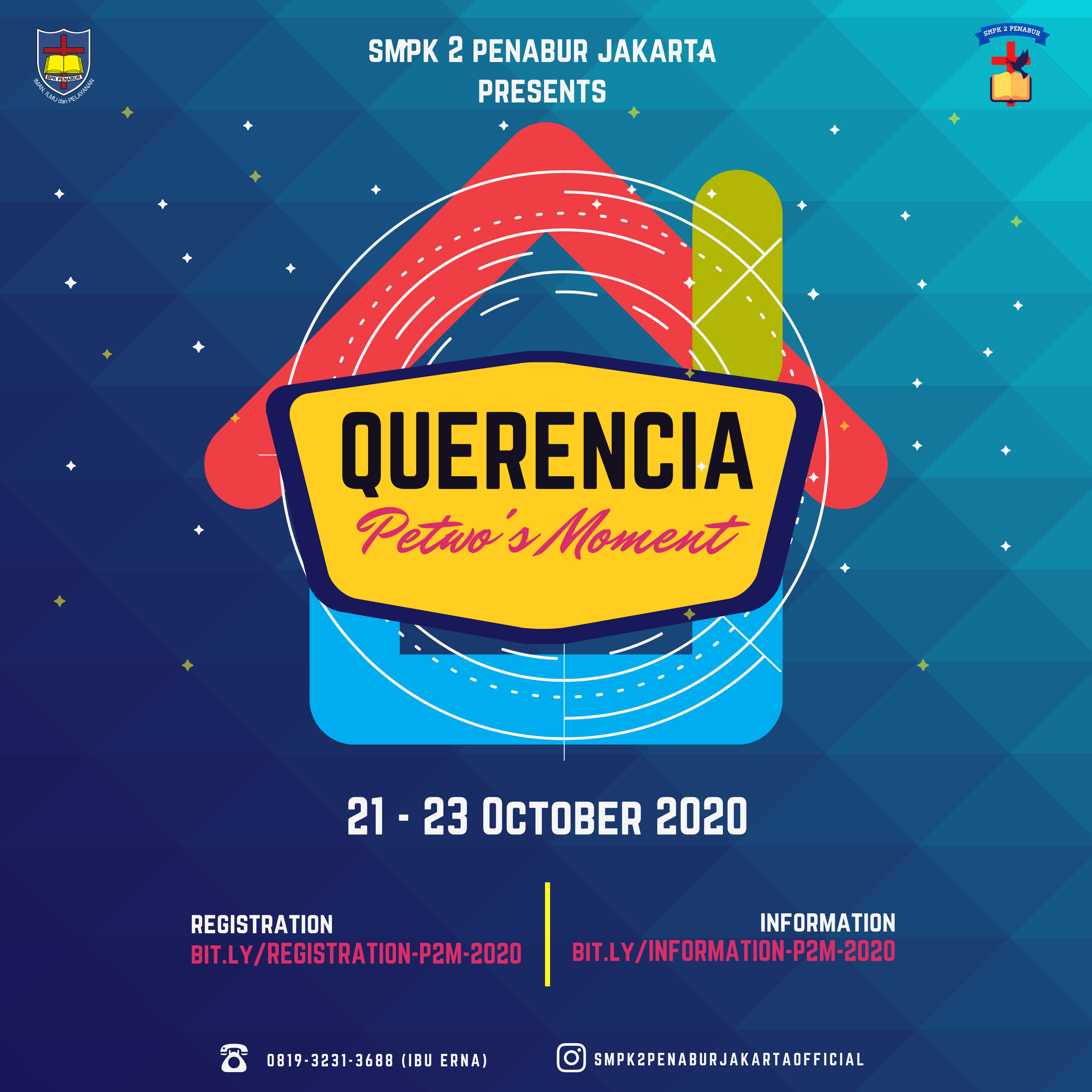 SMPK 2 PENABUR Jakarta proudly presents:
🏡❤️ QUERENCIA ❤️🏡
Be your authentic self!
Querencia (n): a place where one feels safe; a place from which one's strength is drawn; a place where one feels at home.
Calling out to all children and teens around Jakarta, get ready to show your skills and talents in our first online competitions:
• SOLO VOCAL
• STORYTELLING
• POETRY
• DRAWING
• POSTER DESIGN
• NEWS-CASTING
• VLOG
• MATHEMATICS
During Covid-19 pandemic, it is very important to still feel at home despite various challenges, and to keep shining in our authentic and strong self to others!
So, what are you waiting for?!? 😎
Go to these links for further details and registration:
http://BIT.LY/INFORMATION-P2M-2020
http://BIT.LY/REGISTRATION-P2M-2020
Join us for the greatest and life changing event of the year! 🥳
#QUERENCIA2020 #P2SMOMENT2020