Pancasila is me
Agenda - 05 June 2021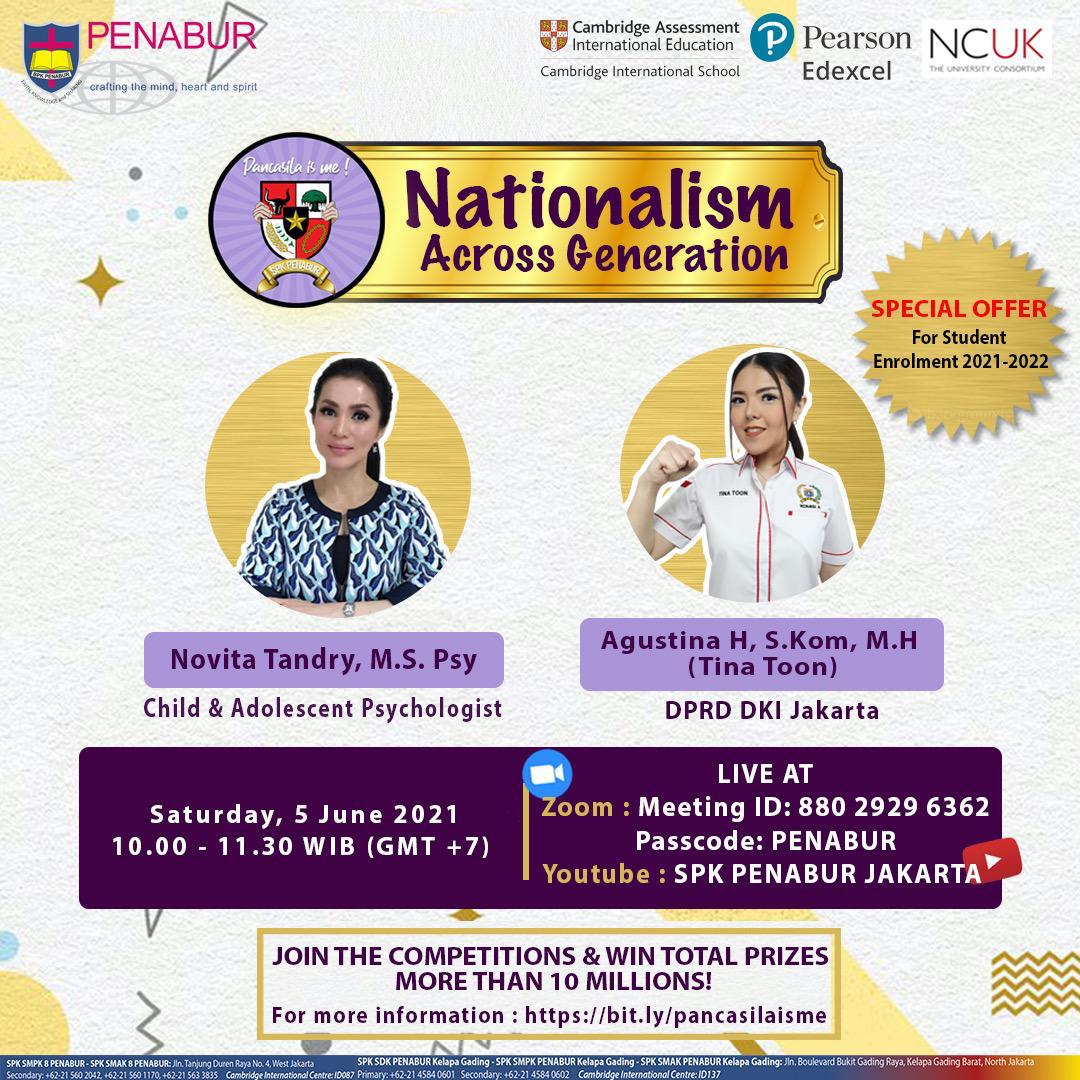 In welcoming the end of 2020/2021 academic year, SPK PENABUR Jakarta hold a webinar and competition with the theme "Pancasila is Me".
This year-end activity is dedicated to raise the awareness of students and parents to develop a sense of nationalism among the younger generation. In addition, this activity is also a positive activity for students during the holidays.
Let's join our WEBINAR "Nationalism Across Generation" with Novita Tandry, M.S.Psy and Agustina H., S.Kom.,M.H. (Tina Toon) on:
Day/Date : Saturday, 5 June 2021
Time : 10.00 – 11.30
Platform : ZOOM
Meeting ID : 880 2929 6362
Passcode : PENABUR
YouTube : SPK PENABUR JAKARTA
You can also join the competitions with total prizes of more than 10 millions! More info: https://bit.ly/pancasilaisme
See you there!