Christmas Event
Event - 14 January 2022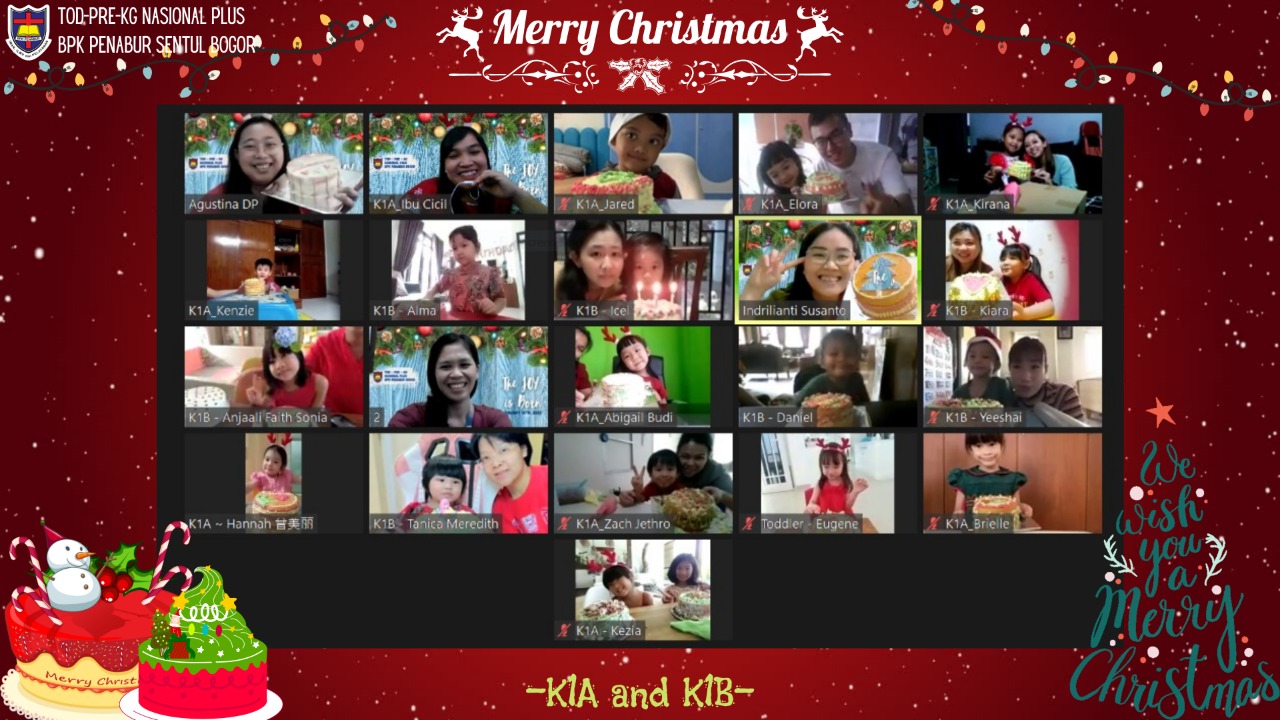 Hi Moms/Dads,
We opened this second semester with Christmas event. Last Friday, January 14th, 2022 Tod – Pre – KG Nasional Plus BPK PENABUR Bogor has its Christmas Service and Celebration virtually through Zoom, with the theme "The Joy is Born" taken from Luke 2:1-14.
All the children, parents and teachers were invited to have the activity altogether. The Christmas Service was served by Pdt. Suryadi Niman from GKI Cipinang Indah. The children also took part in the service, and every class sang a worship song which had been practiced in the class with the class teacher(s), and some of the children read Bible scripts. Not to forget all the teachers also sang a closing song, "We Wish You Merry Christmas" in 3 languages at the event.
After the Christmas Service was done, all the classes were divided to class breakout rooms and continued the activity by decorating a Christmas cake. All the children could create their own Christmas cake by themselves or with a little help from Mommy/Daddy. All of them were very happy and proud of the result.
We felt the Joy of Christmas and we wanted to spread it with our surroundings.
MERRY CHRISTMAS AND HAPPY NEW YEAR 2022.
God bless us. 🙏😇