SAGARMATHA 4.0 SMAK 1 BPK PENABUR
SAGARMATHA 4.0 SMAK 1 BPK PENABUR - 10 March 2021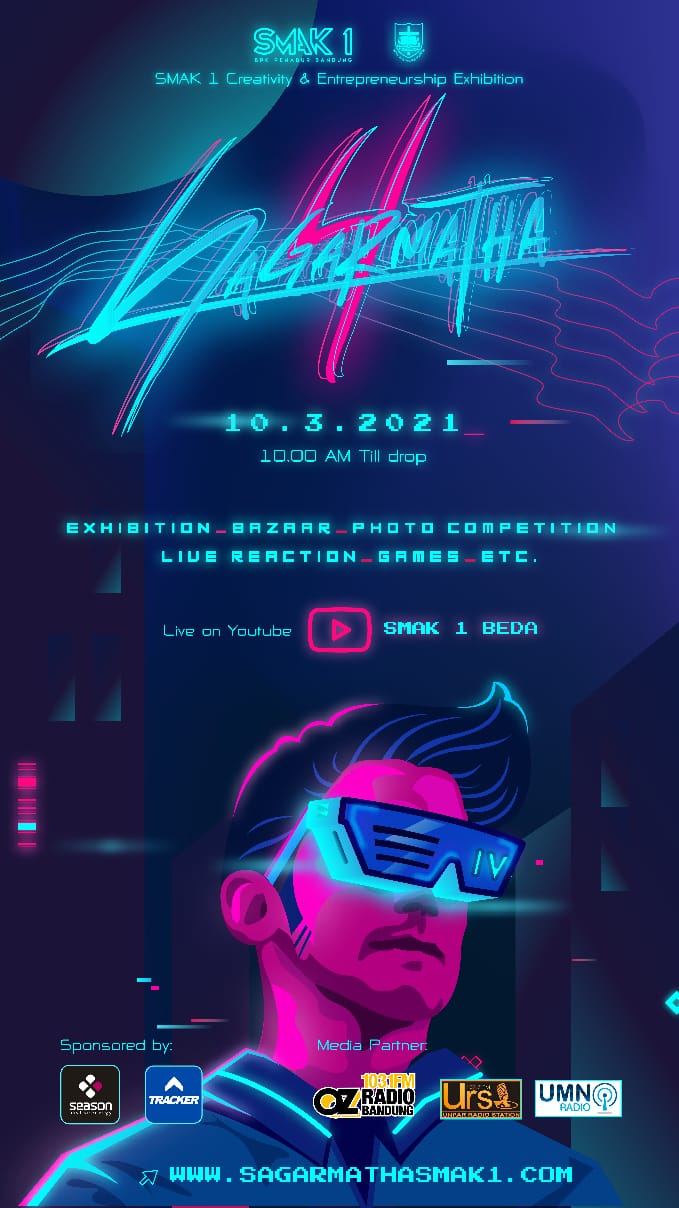 Proudly present Sagarmatha 4.0 to you.
It is one of the annual events, hosted by Life Skill Programme students
in SMAK 1 BPK PENABUR BANDUNG.
Here in Sagarmatha, we prove that process matters.
For what we've learned from 10th until 12th grade is finally
presented in a form of masterpiece of every product
we've developed together. We are not a single fighter,
but we are a team player; we work in a team from
different representation of life skill programme.
For the past 3 years, we poured out our creativity and hard work
into several products, such as food and beverages, beauty products,
accessories, apparel until modern home living equipment.
We've made it so far, and this is just another begining for
something greater. Sagarmatha 4.0 "Living Imagination".